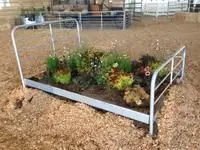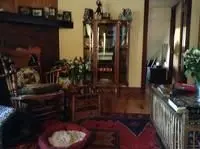 DR JEAN provides counseling for individuals, couples, and families with teenagers and children. Treatment specialization includes therapy for:

Depression and Anxiety
Trauma and Abuse
Post Traumatic Stress
Equine and Exotic Animal Therapy Using Horses and Other Unique and Friendly Farm Animals
Parenting Education
Grief and Loss
Work and Career issues
Stress Management
Intervention, Education, and Treatment for Substance Abuse, Co-Occurring Disorders, & Family Recovery
Sex Abuse and Gambling Addiction
Co-Dependency and Family Education
Dual-Diagnosis (Substance Use and Mental Illness)
Eating Disorders and Bariatric Surgery Assessment and Treatment
Conflict Resolution and Anger Management
Elder Issues, Support and Case Management
I work with a wide range of emotional and behavioral issues providing services that span from therapy for alcohol, drugs, eating problems, sex and gambling adiction, depression, mental illness, and grief counseling to parenting education, couples, family, child counseling and early childhood trauma and abuse. As a specializist in substance abuse, I conduct interventions in my office and in the privacy of your own home. Being in the grip of a drug, alcohol, eating, or other substance and behavior problem, makes for helpless and overwhelming feelings, causing serious loss of self-esteem and relationships.
It is a positive step to seek help rather then continuing to let the problem fester as it will only worsen over time.
In a comfortable and supportive country office setting, I offer a highly personalized approach tailored to each of my client's individual needs to help attain freedom from substance abuse and other addictive behaviors, early childhood unresolved issues, depression and anxiety for the purpose of achieving personal growth, enhanced self-esteem and well-being, and more satisfying relationships.